The St. Augustine CREEPY Crawl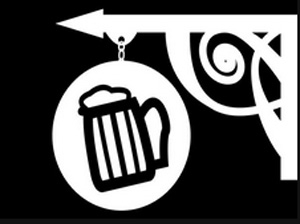 Renee and John, founders of this leading Florida paranormal investigative group have been valuable partners in presenting our nightly journeys into the unexplained occurances of Haunted St. Augustine. Their team has investigated numerous locations in the Ancient City, as well as many of the pubs we visit on our tour. Join us on Friday evening, July 9th, as John, Renee, and other members of their team accompany our tour and discuss some of their own findings, as we seek out more experiences in this VERY active Haunted City – St. Augustine!
Prefer your pubs with ghostly & ghastly tales? THIS is your tour! 2.5hr. walking pub tour exploring and learning about the varied types of paranormal activity you may experience whilst in St. Augustine. 3-4 pubs or 'local haunts' you might say!
You never REALLY drink alone here in St. Augustine!
* drinks not included on this tour
Every Evening – 7:00pm
"Whatever happens on The St Augustine Creepy Crawl – doesn't ALWAYS stay on the Creepy Crawl!"
Limited Space – Small Tours!
Reservations Required