La Cocina Mexican Restaurant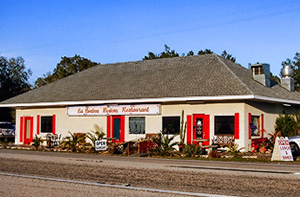 For a true taste of Mexico, head south via U.S. 1 and you'll discover a little slice of tropical paradise tucked into an unassuming building.
Chef-owner Juan Solano serves regional Mexican cuisine—light, fresh dishes full of vibrant flavors from the coast.
Signature salads and wraps such as the grilled steak salad, shrimp and cactus salad, crab meat wrap, and grilled fajita wrap offer light options or, for heartier fare, try the chile relleno, molcajete, The House Tamal, Jose Cuervo Flaming Fajitas, or Veracruz Style Red Snapper.
Serving wine and beer.
Open 7 days for lunch and dinner