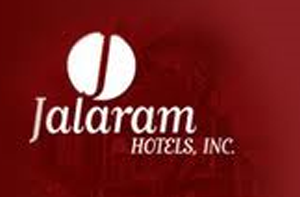 Experience Hospitality – First Class
Hotels in Jacksonville and Saint Augustine Florida
Jalaram Hotels
Inc. proudly operates a collection of quality hotels in Saint Augustine and Jacksonville, Florida. Our properties feature comfortable accommodations and thoughtful amenities for a memorable vacation or stress-free business trip.
For a vacation experience with a taste of history, Jalaram Hotels in St. Augustine blend comfort and value in a charming location.
The Hampton Inn & Suites Vilano Beach and Holiday Inn St. Augustine near Vilano Beach are both great places to relax and play, with downtown St. Augustine just minutes away. Located in the heart of St. Augustine, both the Bay Front Historic Hilton Hotel and the Best Western Historical Inn are just steps from historic sites, shopping and dining. Or stay minutes from the bayfront and historic Castillo de San Marcos at Hampton Inn Historic St. Augustine. A short walk to the beaches and just minutes from historic downtown,
Best Western Seaside Inn St. Augustine Beach
is a great place to enjoy water sports and sightseeing. The Best Western Spanish Quarter Inn offers a perfect location in St. Augustine's historic district, while Monterey Inn features accommodations overlooking the Matanzas Bay.
Click on links to visit our Hotels:
Best Western Historical Inn St. Augustine
Country Inn & Suites Downtown St. Augustine
Best Western Spanish Quarter Inn
Hampton Inn & Suites St. Augustine – Vilano Beach
Best Western Seaside Inn St. Augustine Beach
Hilton Historic Bayfront Hotel
Holiday Inn & Suites Hotel St. Augustine
Hampton Inn Historic in St. Augustine
Monterey Inn